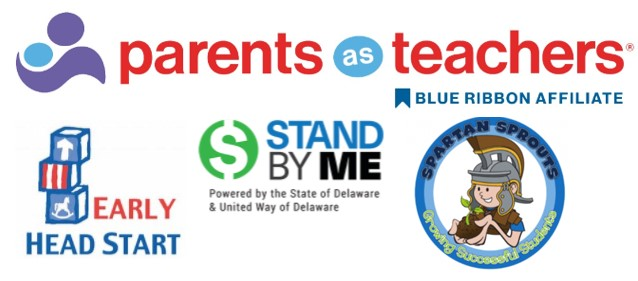 "You are your child's first and most important teacher!"
Certified Parent Educators and Home Visitors offer weekly, biweekly, or monthly home visits that include:
Fun, engaging activities for you and your child to do together!

Evidence-based parenting support on routines, safety, nutrition, and more

Family wellbeing information and resources in the community

Annual screenings for development and beyond

School readiness support and information

Social and emotional health and wellness education for the family
*Supporting families prenatally through kindergarten made possible by grants from the Departments of Education and Public Health.
*Financial Coaching offered to every enrolled family through a partnership with Stand By Me.
Proudly partnering with Sussex County Health Coalition, University of Delaware, Connections, Seaford Library, Milford Parks and Recreation, and the Food Bank of Delaware.
Follow program events and information on Facebook by clicking the program title below:
New Directions Early Headstart
To enroll please contact us at the number below or complete the
Referral Form and return via fax or email.