Greetings Spartan Fans! The winter sports season is upon us and I wanted to remind everyone that ticket sales for all indoor events will be sold online through Ticket Spicket. Please reach out to LFHS with any questions. Thanks and GO SPARTANS!
Happy Friday Spartans! Please remember there is no school for students next week. Please make a note of the week's activities: Mon 11/20- Parent Teacher Conferences Tue 11/21- Staff Training Wed-Fri 11/22-24- Schools closed for Thanksgiving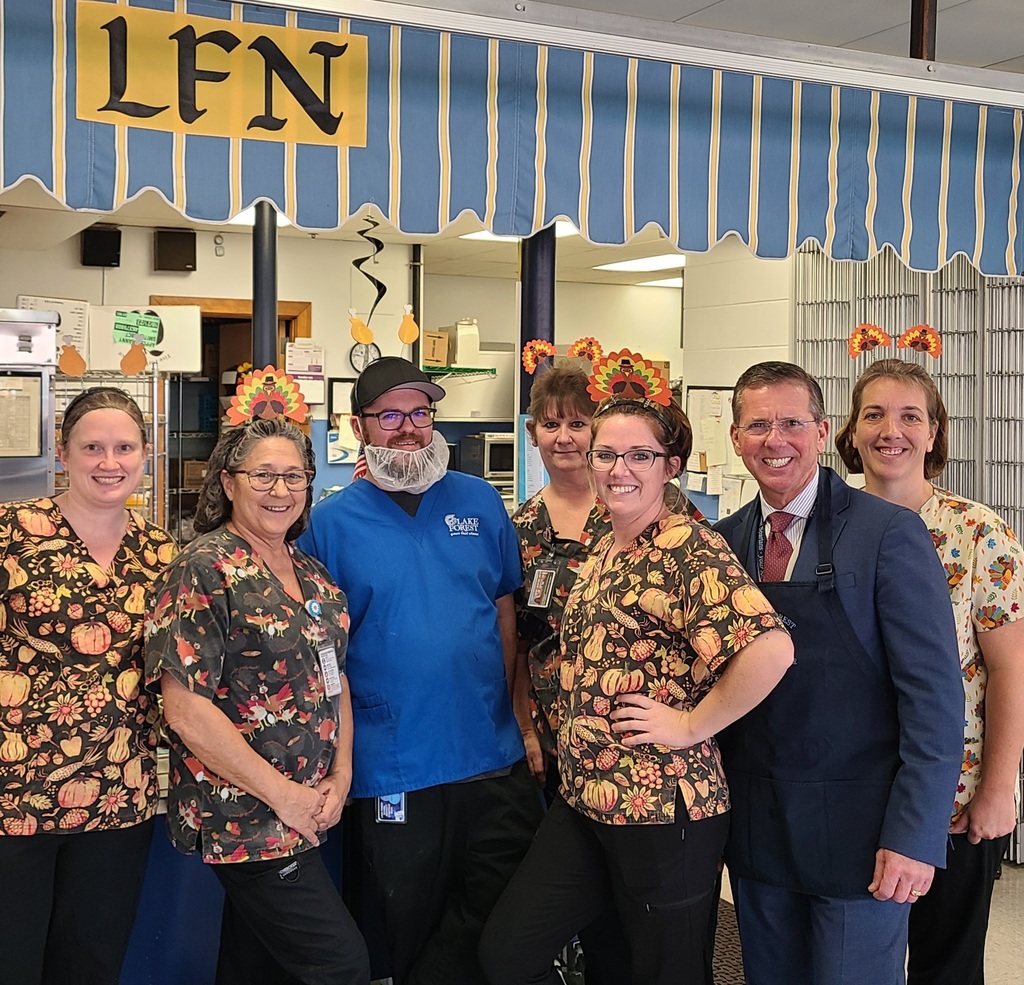 Wishing all Spartan Veterans and families a safe and enjoyable 2023 Veteran's Day! God bless you and have a great weekend!
Transportation details for your student can now be found in Home Access!
Congrats to Lake Forest Field Hockey who defeated Tower Hill 3-1 in the opening round of the State Playoffs. Next up is Newark Charter, Saturday at 11. Good luck ladies and GO SPARTANS!
Join us on Thursday, November 9th, from 5-6pm for the Lake Forest School District Equitable Services for Homeschool meeting. All are welcome to participate via Zoom to learn more about the services offered through the District's Special Services Department. Click here to RSVP.
Good morning, Spartans- Due to the chance of rain tomorrow, 10/31/23, Lake Forest High School Haunted Hallways will be inside. We look forward to seeing you there.
Good Afternoon Spartan Families! Please follow the link for important information from your Superintendent. Have a great weekend!
https://tinyurl.com/mr24r9y7
Greetings Spartan Families! The Oct 26 meeting of the Lake Forest Board of Education has been moved to a 7:30 PM start time. We apologize for the inconvenience.
Good Morning Spartan families! Unfortunately, the Special Olympics Bocce Ball Tournament scheduled for today will have to be rescheduled. Please watch your inbox for the new date and time.
In the interest of safety, the Lake Forest School District will start 2 hours late today, Wednesday October 25, 2023. There will be no morning pre-K. Please drive safe and have a great day!
Congrats to the LFHS Marching Spartans who have earned the title of Regional Champions for the 2nd year in a row! The students competed against schools from DE and MD and also won best color guard and best drumline. Well done!
Greetings Spartan Family! To avoid a conflict with the Teacher of the Year Ceremony, the Parent Advisory Council meeting has been rescheduled to October 25 at 6 PM. You can find the TEAMS link for the meeting here:
https://www.lf.k12.de.us/page/parent-advisory-council