Happy Friday Spartans! Congrats to LFHS Men's and Women's basketball! Both teams defeated Milford last night. Great luck to our wrestlers tonight at Laurel. Be kind and have a great weekend!

Greetings Spartan Family! Please join us 1/26 at 7PM at the LF Central Business Office for an important discussion about school finance. Come in person or Zoom it here:
https://lf-k12-de-us.zoom.us/j/85681028338
. Hope to see you tomorrow!



Wishing you the best during the holidays and always!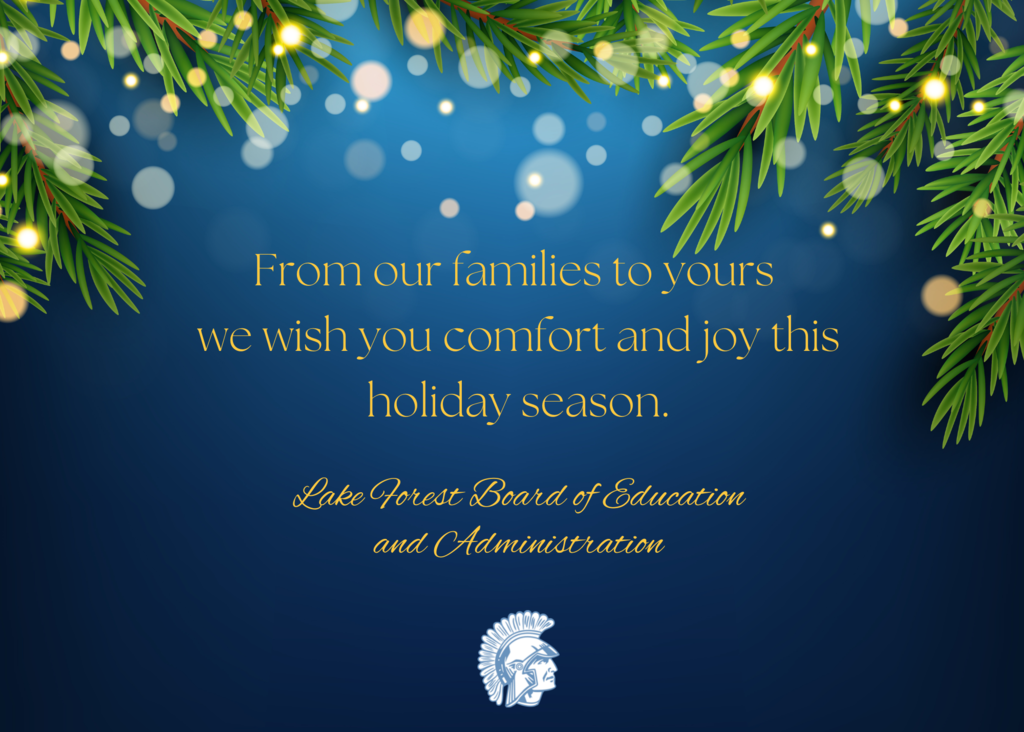 Please follow the link for an important weather related update from your Superintendent. Thanks!
https://5il.co/1lufw

Good Afternoon Spartan Family! This afternoon a letter will be shared with you to provide information on the status of the State's recent water sampling project within public schools. The letter includes information on a Virtual Town Hall scheduled for Monday November 14th at 7:30 PM, as well as information on the project status and next steps (we apologize for the short notice as this has come about very quickly). We are working collaboratively with the Department of Education and Division of Public Health on this initiative, as we are all committed to reducing lead exposures and making schools safer and healthier through this effort.


Please follow this link for an update from your Superintendent. Have a great weekend!
https://5il.co/1k8dx

So sorry Spartan Family! The Special Olympics Bocce event for today, Wednesday October 26, has been postponed. A new date will be announced soon.

Good Morning Spartan Families All Lake Forest Schools will be starting two hours late today, Wednesday, October 26, 2022 due to heavy fog throughout the area. There will be no morning Pre-k. Travel safe and have a great day.



Greetings Spartan Family! This is your Superintendent with an important message. Although we truly hate to do this, I am postponing this Saturday's I Love Lake Forest Day due to the predicted rain and potential high winds expected from Hurricane Ian. The good news is that we are planning on doing I Love Lake Forest Day in the Spring and it will be just as spectacular. Please let me know if you have any questions or concerns and I look forward to seeing you on a Lake Forest Campus soon!

Please follow this link for an update from your Superintendent. Have a great weekend!
https://5il.co/1if8a

Congrats to the LFHS Marching Spartans who competed at Odessa HS in their first competition of the season this past Saturday. The Marching Spartans went home with 1st Place, Best Percussion, and Best Color Guard! Led onto the field by Drum Major Sage Massey, the show, "In the Arena", is based on the historical speech by Theodore Roosevelt and explores the challenges one encounters while on the way to achieving a goal. The Marching Spartans and Lake Forest Band Boosters will be hosting their annual Tournament of Bands competition this Saturday, September 24th, at 5:00pm at Lake Forest High School. Spectators will be able to see bands from Delaware and Maryland, as well as, a number of different local vendors. Tickets are $10 and can be purchased at the gate. The Marching Spartans take the field at 8:15, make sure to get out there and show your Spartan Spirit!


Please follow this link:
https://5il.co/1hzw5
for an important message about the Battle of the Bell Friday night September 16. We look forward to seeing you at the game!

The Lake Forest Board of Education is thrilled to announce the appointment of Dr. Brandy Cooper as the new principal of WT Chipman. Dr. Cooper is Spartan graduate so please join us in welcoming Dr. Cooper back to Lake Forest!

Por favor siga este enlace para una actualización importante de su Superintendente. ¡Gracias y que tengas un gran fin de semana!
https://5il.co/1gswr